CrockettDial Productions

The CrockettDial Scene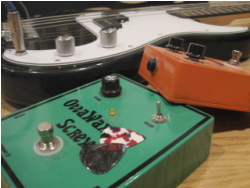 It was bound to happen. The breadth of this world can only play host to so many long-haired, grungy, rowdy, and god-awful irreverent youths before a misguided few find themselves slung into a fine, American engineering university. There, being thoroughly disgruntled and classically versed in all of their respective arts, they capitalized on the poor judgement of the powers that be and were released into the unsuspecting world. Free to use their sloppily accrued powers to pursue their legitimate passions, these loveable ne'er-do-wells turned to the one calling that had fueled their fiery resolves and sustained them on their long and perilous journey; rock 'n roll.

---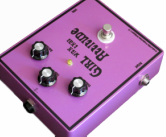 Sleek little creation narratives aside, CrockettDial Productions is the boutique effects provider built on ideals. We are dealing with something far larger than the sum of all its contributive parts. From kids strumming out their first power chords in mom's garage to the names we all know playing to thousands in Wembley Stadium, we want your amps to pound out every inch of that beautiful electric noise playing in the prettier corners of your mind. We're here to make that happen, and we're going to do it right.

Enough cookie-cutter, corporate approved pedals from aisle 6 promising to open up to you the full range of The Blues or the complete catalog of Jimi. Enough micro-pcb's crammed with the exact minimum, efficiency optimized assortment of surface mount components. Enough soulless, digital microprocessor generated waveforms pretending to be the sounds your guitar makes. And (now for the real crowd pleaser) enough demanding 200 to 400 dollars for the privilege of a unique, desirable, and genuine rock & roll sound that Gene Simmons or Paul Stanly would insist god gave to everyone. (Sometimes I feel I should clue people in on how these little monologue scenes play out in my head, and that's playing in the background of this particular one. I do apologize.)

---
The Loving Touch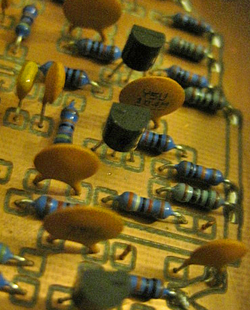 As important as they are, all the love and good feelings in the world won't feed the monitors. If you wanna ride the blue lightening, you're gonna need the hot hardware. At CrockettDial Productions, we produce pedals 'our way' (a phrase interchangeable with 'the right way').
Every pedal we produce is masterfully crafted entirely within our own shop in Bridgeport, CT. All circuit boards are produced, populated, and wired, and all enclosures are machined, finished, and assembled in-house to ensure that every aspect of production aligns with the CrockettDial mission.
Our circuit boards are produced using a unique machining process that uses no chemicals, achieves high standards of clean conductance (to further reduce any adverse tonal effects), forces no unnecessary design compromises, and is also just plain cool. No outsourcing, no perfboard. We populate these boards exclusively with tight-tolerance, high quality, 100% analog, matched components. They are then hand wired, inspected, and tested for quality. Enclosures are machined to quality tolerances and receive a healthy protective coating for durability and a sleek, glossy finish. All CrockettDial pedals are honest, far-out gizmos handmade in the spirit of rock with love, a true bypass switch, and a dedication to being bitch'n.
---
And We're Off

CrockettDial Productions is now following its lofty convictions and producing for all god's beloved little children. The first line we're putting out aims to give a nice taste of the grand effects range. This vanguard release aims at a vintage feel, drawing inspiration form some of the more iconic sounds that have defined rock & roll from their inception. As a distinguishing badge of honour, courage, and moral uprightness, all of these first edition pedals sport a slick, gold indicator LED. Turn on to it.
Questions? Comments? Secretive admissions of love? If you want to get in touch with us, just shoot an email to customersupport@crockettdial.com and we'll get back to you as soon as we can.
Love and sunshine and birdies and rainbows and stuff,
CrockettDial Productions
---